Current News
29 June 2023
Publication of a scientific paper


Nguyen, T.T.T.; Waibel, M. Promoting Urban Health through the Green Building Movement in Vietnam: An Intersectoral Perspective. Sustainability 2023, 15, 10296. https://doi.org/10.3390/su151310296
31 May 2023
Presentation about sustainable building and sustainable urban development at a local school


26 April 2023
Presentation in the context of the German Vietnamese Science Day


24 April 2023
Launching Event of Handbook of Green Housing and Healthy Living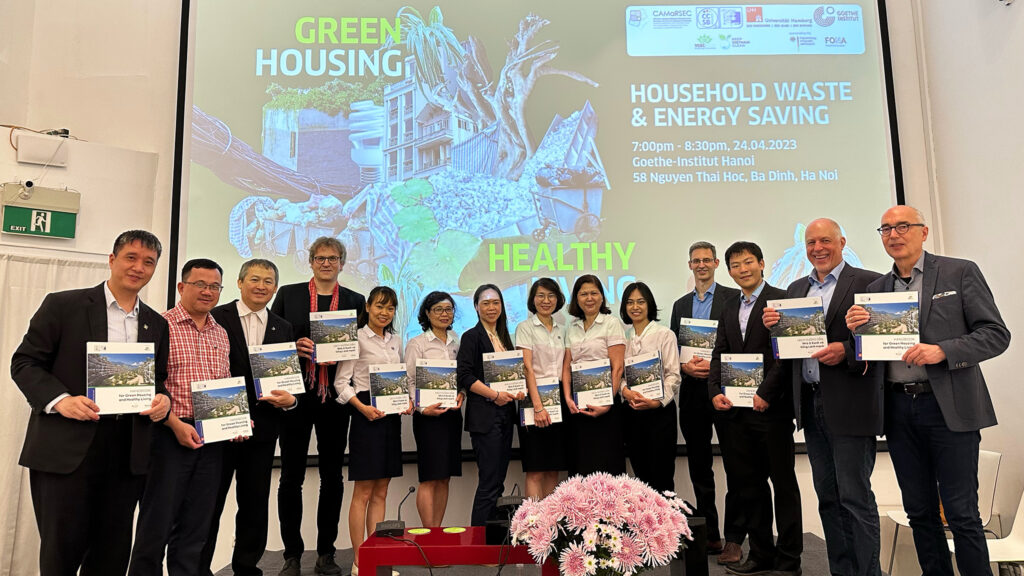 31 March 2023
Publication of a scientific paper


Jayaweera, R., Rohracher, H., Becker, A.; Waibel, M. Houses of cards and concrete: (In)stability configurations and seeds of destabilisation of Phnom Penh's building regime. Geoforum, 141 (2023) 103744. ISSN 0016-7185, https://doi.org/10.1016/j.geoforum.2023.103744.
27 February 2023
Kick-off Event of Build4People Ecocity Transition Lab 2023


19 February 2023
Agenda of Build4People Project Visit, February / March 2023


15 December 2022
Proud of co-authorship of recent publication "Implementation Guideline: Green walls and green roofs: Urban Ecosystem-Based Adaptation to Climate Change in Viet Nam", published through Deutsche Gesellschaft für Internationale Zusammenarbeit (GIZ)


14 December 2022
Presentation about the newly founded Competence Centre for Sustainable Building in Vietnam (CCSB-VN) during a webinar as part of the BMBF funded CLIENT II initiative

07 October 2022
Exchange of Build4People team with representatives of Borey Peng Huoth developer company at its headquarter in Chbar Ambov district, Phnom Penh


06 October 2022
Build4People Work Package #6 "Sustainable Urban Transformation" Science Workshop at Royal University of Phnom Penh (RUPP)


05 October 2022
Build4People Roundtable Workshop at Phnom Penh City Hall


03 October 2022
Build4People team meets the Ambassador of the Federal Republic of Germany to the Kingdom of Cambodia Stefan Messerer during the reception on the occasion of the 32nd Day of German Unity


03 October 2022
Build4People Roundtable Meeting with Housing Development Association of Cambodia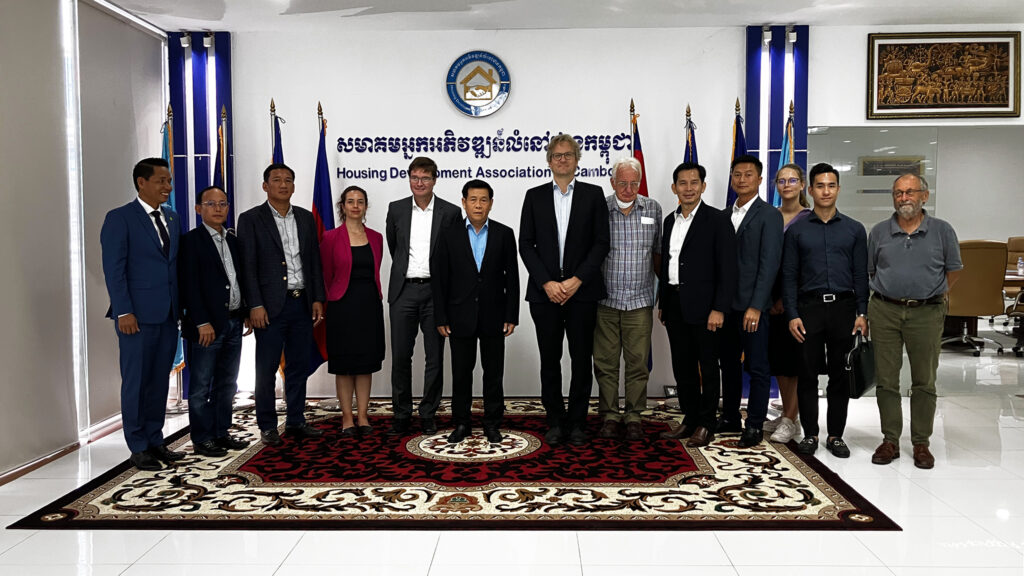 01 October 2022
Launching Event of Build4People Sustainable Building Incubator at Impact Hub Phnom Penh


28 September 2022
Successful HOPE#4 Webinar "Health Governance to promote Comprehensive Life Cycle Assessment of Materials in Sustainable Construction in Vietnam" with prominent speakers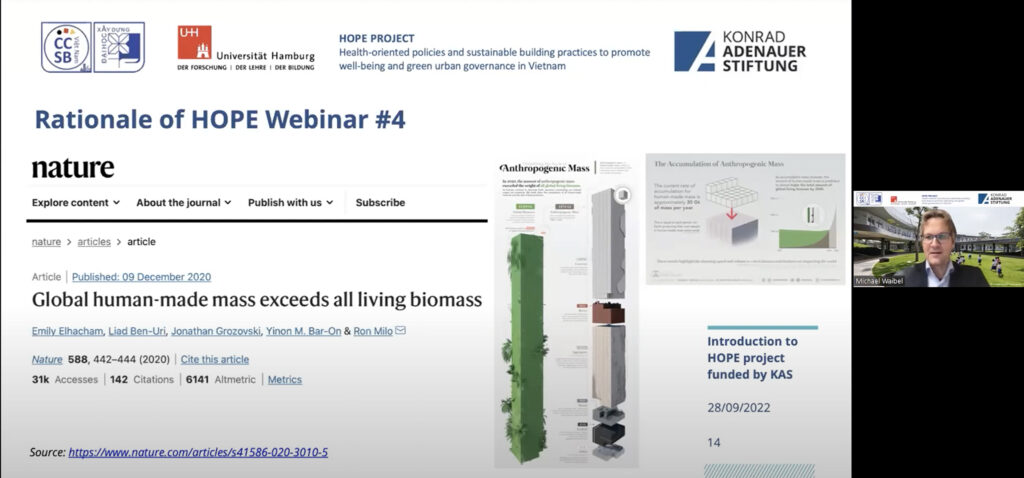 27 September 2022
Issue No. 58 of the peer-reviewed journal Pacific Geographies published


18 August 2022
The HOPE Webinar #3 "Green building design and sustainable neighborhood development towards public health in the built environment of Vietnam" raises tremendous interest among about 500 participants


30 June 2022
Successful representation of Build4People at World Urban Forum, Katowice, Poland


30 June 2022
Fruitful HOPE#2 Webinar


14 April 2022
Kind invitation to join the HOPE#1 Webinar


27 March 2022
Issue No. 57 of the peer-reviewed journal Pacific Geographies published


The latest issue of the peer-reviewed journal PACIFIC GEOGRAPHIES has been published.
21 March 2022
Inspiring Build4People Sustainable Building Arena at Impact Hub, Phnom Penh


18 March 2022
Presentation Conference of Build4People Ecocity Transition Lab 2022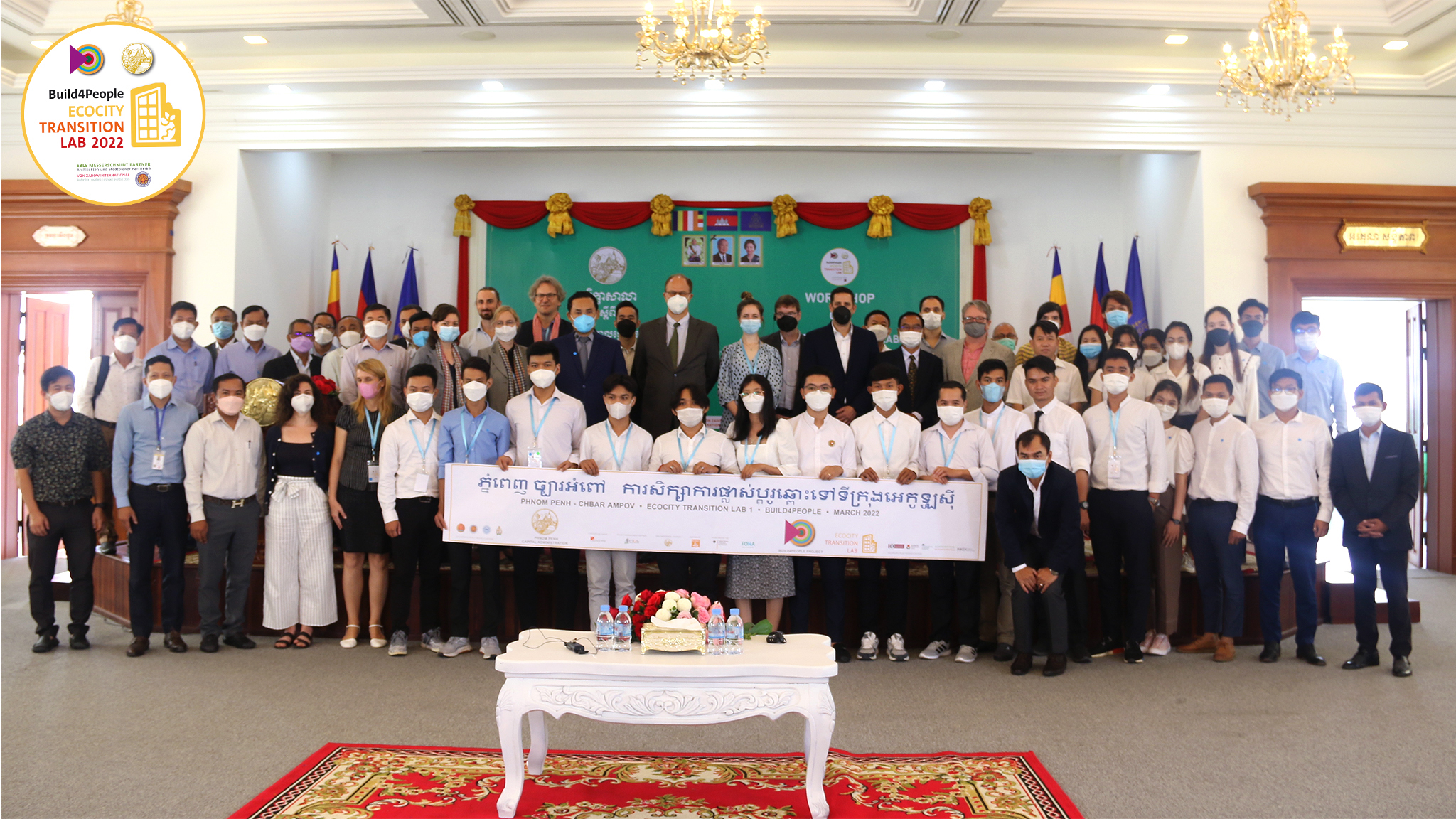 16 March 2022
Luncheon to connect Build4People with donor organisations hosted by German Embassy at Raffles hotel, Phnom Penh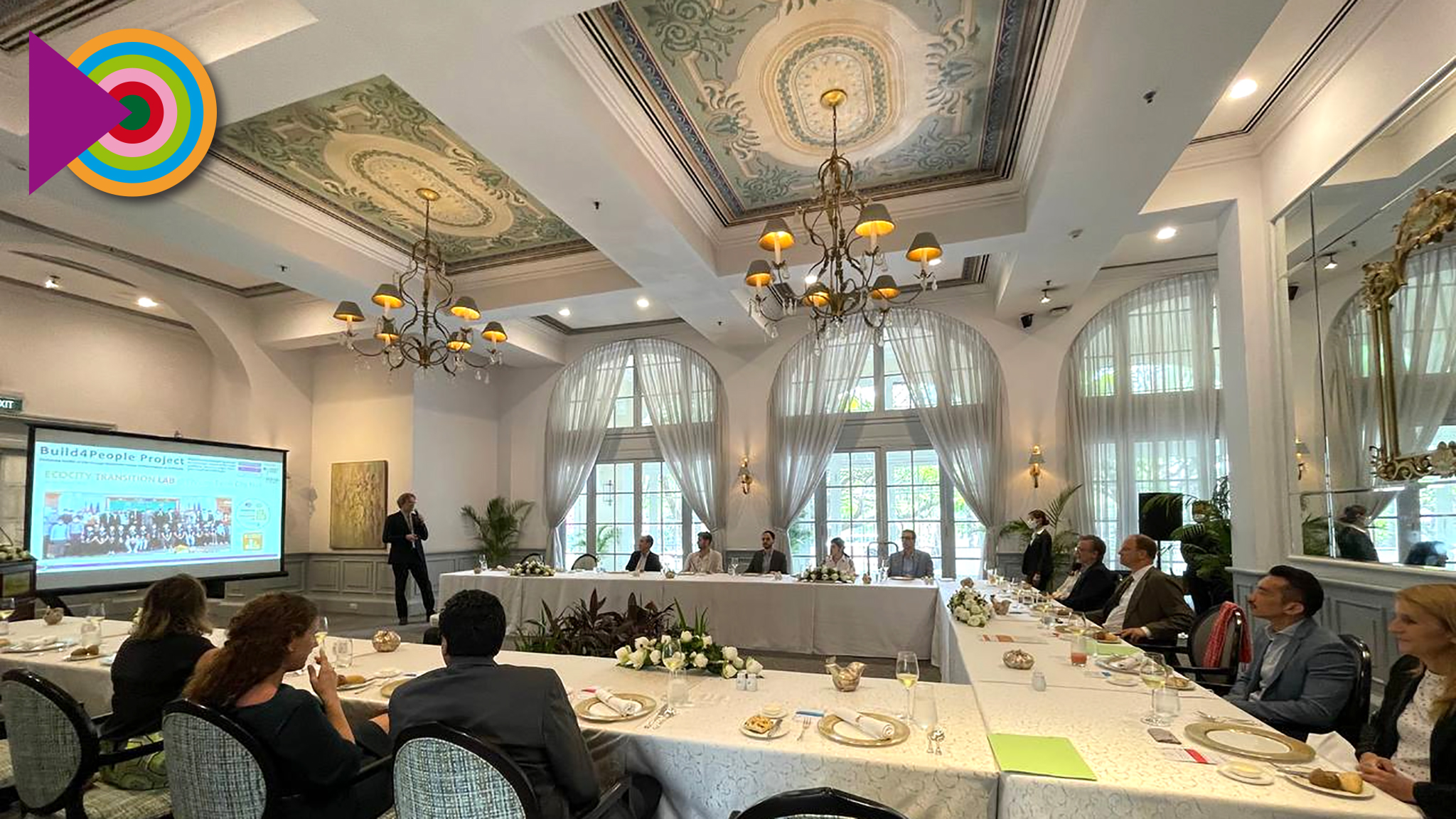 14 March 2022
Insightful exchange with local administration of Phnom Penh's Chbar Ambov district

14 March 2022
Kick-off Event of Build4People Ecocity Transition Lab 2022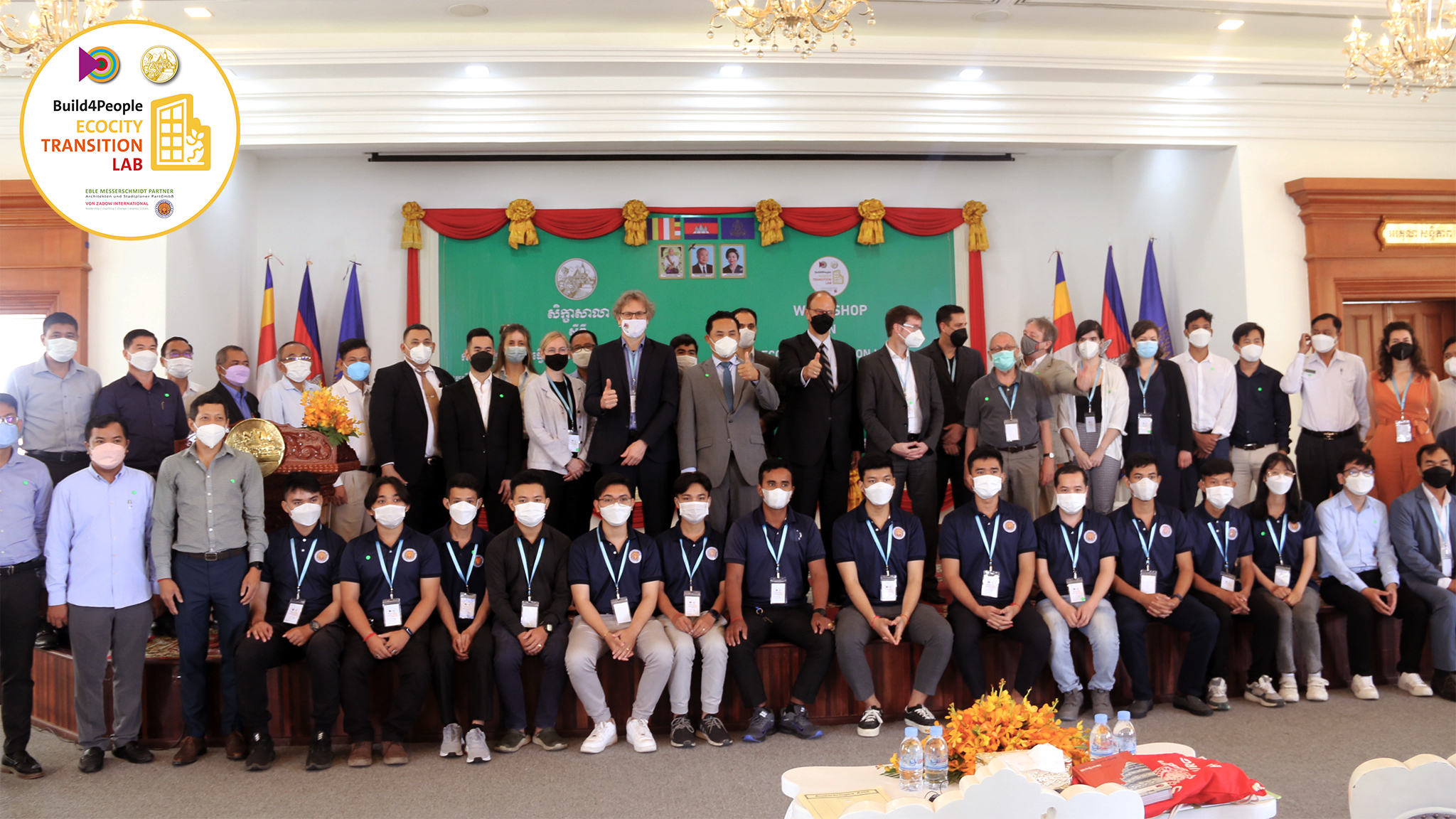 13 March 2022
Informal kick-off of Build4People Ecocity Transition Lab 2022 at Coconut Park, Phnom Penh